MARC2007
January 24-25, 2007
Waterville Valley Conference & Event Center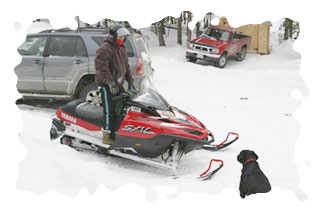 Other Links
All links are provided as a resource for conference attendees to plan their independent activities while attending MARC2007.
Please let us know about specific additional external links which you believe ought to be included!
NOTE: The appearance of external hyperlinks does not constitute endorsement by the MARC2007 committee, MTL, MIT, or the information, products or services contained therein. MARC2007, MTL, and MIT do not exercise any editorial control over the information you may find at these locations.
The website of Waterville Valley. Contains information about trails, activities, accomodations, ski conditions, etc.
Contains information on appropriate dress, travel advice, safety and health advice, and getting around.
Includes directions from Manchester, Boston, Providence, New York, Toronto, Montreal, Ottawa, and Halifax.
Hours of operation, weather reports, daily snow and weather report, lift status report, and grooming report.
Be there without really being there!
Indoor athletic facilities at Waterville Valley... stay fit while staying warm.
Not interested in taking the provided shuttle to Waterville Valley? MIT sponsors Zipcar membership for both Staff and Students. Students, faculty and staff pay no application fee, no monthly minimum, no membership deposit. You only need to be 21+ to join.