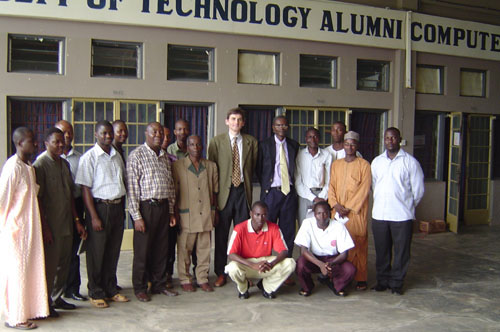 iLab in Africa
Project Goals
To support deployment of present and future MIT's iLabs throughout curriculum at partner Universities. To help partners adapt MIT's iLabs educational content and develop new content. To assess educational efficacy of iLabs deployment and to extract lessons that will apply to developing countries.

To support the African partners in the formulation of technological solutions that address unique ICT infrastructure challenges for the use of iLabs in sub-Sahara Africa . To broadly share these solutions.

To share MIT's iLabs design know-how and support partner institutions in the development and deployment of new iLabs in several engineering disciplines with the goal of sharing these labs among all partners.

To create a research network that engages African and MIT students, faculty and staff in iLabs development projects. This will be accomplished through the extended visits of students and staff and through the periodic meetings of the project steering committee. This framework will be leveraged by other programs at MIT (the iLabs project, the MIT International Science and Technology Initiative and OpenCourseWare) to broaden and deepen exchanges with African partners.

To expose African students and staff to power of computer as versatile engineering tool.

To create a model system for partnerships among high-education institutions in the developed world and the developing world.
ilab Links: