Issue 2013.10
Friends and colleagues,

The MTL research community is centered on our fab that supports 500 researchers, our CAD tools which are utilized by over 200 additional users, and our compute functions that bring the total MTL user base to nearly 1000 students, post docs, faculty and staff. A number of our recent achievements are highlighted in stories below, and you can read about our addition technical accomplishments in the freshly minted 2013 MTL Annual Research Report. I marvel at the breathtaking pace of our discoveries, and look forward to the January 2014 student-organized MARC 2014 research conference, where undoubtedly additional technical advancements will be revealed.

I wish you all a good academic year ! Vladimir Bulović, MTL Director


Water-shedding surfaces can be made to last


September 20, 2013





A new approach to hydrophobic material could benefit power plants, cooling systems.


» Read More...








High potential


July 3, 2013





Tomás Palacios investigates use of "extreme materials" in electronics, which could reduce energy consumption and make computers far faster.


» Read More...






Holding the Salt


June 17, 2013





David Cohen-Tanugi, a graduate student in Prof. Grossman's group, works to improve water filtration and desalination.


» Read More...



Faculty Profile:
Moungi Bawendi


October 2013





The Bawendi group focuses on the science and applications of nanocrystals, especially semiconductor nanocrystal (aka quantum dots). Their research ranges from the very fundamental to applications in electro-optics and biology.


» Read More...

Faculty Profile:
Karen Gleason


October 2013





Prof. Gleason's lab studies the chemical vapor deposition of polymeric thin films and their applications in sensors, biotechnology, microelectronics/organic electronics, microfluidics, MEMS, composites, and membranes.


» Read More...

Faculty Profile:
Vivienne Sze


October 2013





Her Energy-Efficient Multimedia Systems Group aims to develop and implement energy-efficient and high-performance systems for various multimedia applications such as video coding/processing, imaging, and vision.


» Read More...

« Back to top

We gratefully acknowledge the support of our MIG member partners:
MARC2014: It's Coming!
January 29-30, 2014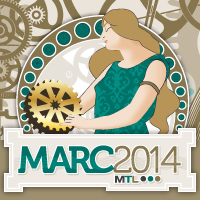 Complete with a new location at the Omni Mount Washington Hotel in Bretton Woods, New Hampshire!
» Read More...


Lam Research Extends Partnership
Lam Research and MTL have extended their collaborative relationship started more than 15 years ago between the lab and Novellus Systems to conduct research and share information on next-generation semiconductor device manufacturing.
» Read more here
MTL Day at Texas Instruments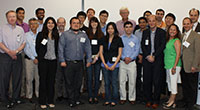 Ten students and three professors from MTL travelled to TI's main campus for a day to share ideas and meet TI employees. The visit's focus was on gallium nitride technologies and included technical talks from students and TI employees alike, a lunch, and tours of TI's facilities. TI recently posted to their blog, highlighting the MTL interaction.
» Read More Here





In August 2012, successful commercialization of technology developed in Varanasi Lab launched
Liquiglide Inc.
as a startup In Kendall Square.
Demo Videos
See this revolutionary new coating in action!
» View Videos
In the Media
» Forbes Magazine
» LiquiGlide in Time Magazine
» MechEConnects
» The Economist
Awards
» The 22 Best Product Designs of the Year, Gizmodo Magazine
» 2013 Index to Improve Life Award Finalist for Liquiglide
LiquiGlide has also been featured on NPR, CNN, CBS, Reuters, WSJ, New York Times, Boston Globe, MIT News.

QD Vision,
manufacturer of optical components for LCD applications, received one of the industry's highest honors during The Society for Information Display (SID) Display Week 2013, back in May. The Gold Component of the Year Award was bestowed to QD Vision for its Color IQ optical components.
» Read More...



Kripa Varanasi wins ASME Heat Transfer prize
Prof. Varanasi was selected to receive the 2013 Bergles-Rohsenow Young Investigator Award by the American Society of Mechanical Engineers for "developing a fundamental understanding of the role of surface chemistry and micro/nanoscale morphology... leading to scalable engineering surfaces for industrial applications"
» Read More...
Faculty and Group Awards
Prof.
Karen K. Gleason
was elected Fellow of the American Institute of Chemical Engineers; 8/2/2013
Read More...
Prof.
Polina Anikeeva
received a DARPA Young Faculty Award for her "Nanoparticle-Enabled Sensitivity of Specific Neurons to Alternating Magnetic Fields for Targeted Transcranial Magnetic Stimulation."
Read More...
Postdoctoral researcher in the Varanasi group, Dr.
Sushant Anand
, is the recipient of the Society in Science – Branco Weiss Fellowship (2013-2018) to deepen the understanding of Lubricant Impregnated Surface; 7/9/13
Prof.
Kripa Varanasi
was awarded the Outstanding Young Manufacturing Engineer Award by The Society of Manufacturing Engineers; 7/15/2013
Graduate Student
Adam Paxson
of the Varanasi group was awarded The Martin Family Society of Fellows for Sustainability in Mechanical Engineering Fellowship to Develop Nano engineered surfaces for drop wise condensation for the 2013- 2014 academic year; 7/20/2013
Nicholas Fang
, 2013 Chao and Trigger Young Manufacturing Engineer Award, June 12, 2013
David Perreault's
group received the IEEE Power Electronics Society Prize Paper Award for their paper "Evaluation of Magnetic Materials for Very High Frequency Power Applications" (Y. Han, G. Cheung, A. Li, C.R. Sullivan, and D.J. Perreault,
IEEE Transactions on Power Electronics
, vol. 27, no.1, pp. 425-435, Jan. 2012). This award is given to the best three papers in the
IEEE Transactions on Power Electronics
in a calendar year.
The Perreault group also received an award for "High-Frequency Resonant SEPIC Converter With Wide Input and Output Voltage Ranges" (J. Hu, A.D. Sagneri, J.M. Rivas, Y. Han, S.M. Davis, and D.J. Perreault,
IEEE Transactions on Power Electronics
, vol. 27, no. 1, pp.189-200, Jan. 2012). This award is given to five papers (as second place to the first prize paper award) in the
IEEE Transactions on Power Electronics
(of about 400-500 papers) in a calendar year.
Both awards were presented last month at the Awards banquet of the IEEE ECCE Conference in Denver, Colorado.




The effect of copper pre-cleaning on graphene synthesis, Nanotechnology, v 24, n 36, September 13, 2013.
The application of oxidative chemical vapor deposition (oCVD) PEDOT to textured and non-planar photovoltaic device geometries for enhanced light trapping, Organic Electronics, v 14, n 9, pp. 2257-2268, September 2013.
Pulsed evaporative transient thermometry for temporally-resolved thermal measurements, International Journal of Heat and Mass Transfer, v 67, p 147-152, 2013.
pH sensing properties of graphene solution-gated field-effect transistors, Journal of Applied Physics, v 114, n 8, August 28, 2013.
Ultrasonic Imaging Transceiver Design for CMUT: A Three-Level 30-Vpp Pulse-Shaping Pulser With Improved Efficiency and a Noise-Optimized Receiver, IEEE Journal of Solid-State Circuits, August 15, 2013.
A reconfigurable plasmofluidic lens, Nature Communications, v 4, n 2305, August 9, 2013.

Influence of Li2O2 morphology on oxygen reduction and evolution kinetics in Li-O2 batteries, Abstract Energy and Environmental Science, v 6, n 8, p 2518-2528, August 2013.

Depletion-mode carrier-plasma optical modulator in zero-change advanced CMOS, Optics Letters, v 38, n 15, p 2657-2659, August 1, 2013.
Technique for efficient evaluation of SRAM timing failure, IEEE Transactions on Very Large Scale Integration (VLSI) Systems, v 21, n 8, p 1558-1562, 2013.
A review of MBE grown 0D, 1D and 2D quantum structures in a nanowire, Journal of Materials Chemistry C, v 1, n 28, p 4300-4312, July 28, 2013.
Interaction of a Contact Resonance of Microspheres with Surface Acoustic Waves, Phys. Rev. Lett., v 111, n 036103, July 17 2013.

A Low-voltage High-pressure Field Ionizer for Portable Analytical Instruments, Technical Digest of the 26th International Vacuum Nanoelectronics Conference (IVNC 2013), Roanoke VA, July 8 – 12 2013.

Planar silicon nitride mid-infrared devices, Physics Letters, v 102, n 25, June 24, 2013.
Effect of germanium fraction on the effective minority carrier lifetime in thin film amorphous-Si/crystalline-Si1xGex/crystalline-Si heterojunction solar cells, AIP Advances, v 3, n 5, p 052119 (6 pp.), May 2013.
Mechanism of frost formation on lubricant-impregnated surfaces, Langmuir, v 29, n 17, p 5230-5238, April 30, 2013.
» MORE PUBLICATIONS



Mara Karapetian was promoted to Manager of Media and Design and William (Bill) Holber, Ph.D. was appointed as MTL's first Associate Director for Industrial Relations.

» Read More...



The Fall 2013 MTL Seminar Series begins on October 8! Visit the seminar series homepage for archived recordings from the series (a benefit to MIG members and members of the MIT community).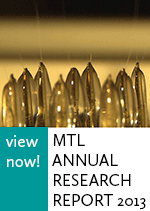 Now available online!