Jianqiang Lin recipient of 2015 Dimitris N. Chorafas Foundation Award.
September 28, 2015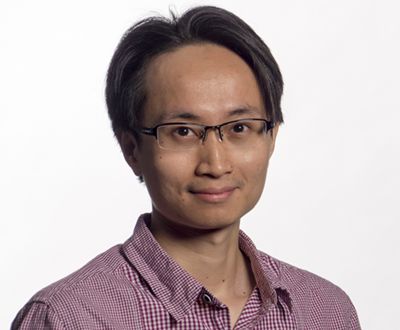 Recent PhD graduate Jianqiang Lin was selected as a recipient of the 2015 Dimitris N. Chorafas Foundation award. The award recognizes exceptional performance in a doctoral program and honors innovative research in the field of advanced data processing technology, life sciences and/or sustainability, with a particular emphasis on applied research. The willingness to accept the moral obligations of being a scientist is a unique feature of this award.
Dr. Jianqiang Lin was born and raised in the city of Xinhui in China. He obtained Bachelor and Master's degree in the National University of Singapore before joining the PhD program in EECS at MIT in 2009. Dr. Lin carried his PhD thesis under the supervision of Professors Jesús A. del Alamo and Dimitri A. Antoniadis at the Microsystems Technology Laboratories. His research interests are in semiconductor devices and device physics, new materials and new processes technologies, nanoelectronics and nonclassical computer architectures.
Dr. Lin would like to thank his advisors, Professors del Alamo and Antoniadis, for their guidance and support throughout his doctoral studies.
--Microsystems Technology Laboratories
---