Jianqiang Lin winner of 2014 IEDM Best Student Paper Award
February 6, 2015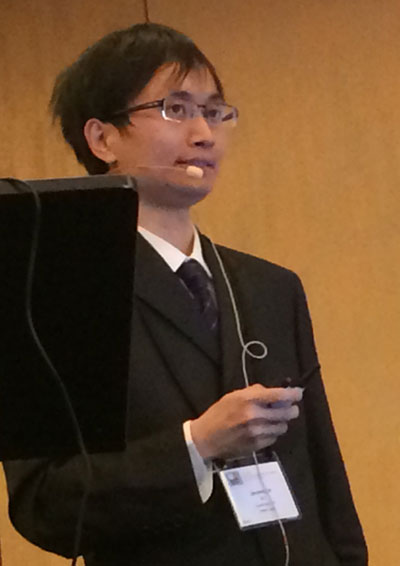 PhD student Jianqiang (Jerome) Lin has been awarded the 2014 Roger A. Haken Best Student Paper Award for his presentation at the 2014 International Electron Devices Meeting (IEDM). Jerome received the news from the General Chair of IEDM, Dr. Howard Wang of TSMC. IEDM is the premiere conference in the field of electron devices where the latest developments from industry and universities are presented.
Jerome's paper at IEDM 2014 is titled "Novel Intrinsic and Extrinsic Engineering for High-Performance High-Density Self-Aligned InGaAs MOSFETs: Precise Channel Thickness Control and Sub-40 nm Metal Contacts." His co-authors are his PhD thesis co-advisors Profs. Dimitri Antoniadis and Jesús del Alamo. Jerome will receive the award at the 2015 IEDM next December.
Jerome is one of the very few, if any, students to have won this award twice. He was also distinguished with the 2008 Roger Haken award for his presentation at IEDM 2008 when he was a Master's student at the National University of Singapore.
--Microsystems Technology Laboratories
---