Dawson named Soderberg Chair
July 25, 2005
MTL faculty member Joel Dawson was named to the Carl Richard Soderberg Career Development Professorship of Power Engineering by the Department of Electrical Engineering and Computer Science. The three-year appointment was effective July 1.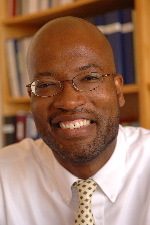 The chair was established by the School of Engineering in 1975 to honor Soderberg's distinguished MIT career as an Institute Professor and dean of engineering.
Dawson began his appointment with the Department of Electrical Engineering and Computer Science in September 2004. He received the S.B. and MEng degrees in EE from MIT in 1996 and 1997, respectively. For his MEng degree, he participated in the VI-A Internship program at Bell Laboratories in Murray Hill, NJ. He went on to receive the Ph.D. degree in EE from Stanford University in 2003. In his doctoral research, he worked in the area of RF circuit design in the group of Professor Thomas H. Lee. He investigated innovative techniques to improve the power dissipation and linearity of power amplifiers, a key component of wireless systems. He co-founded Aspendos Communications, a startup company based in San Jose, CA, in 2003.
Researchers in Prof. Dawson's group pursue solutions to problems in the areas of analog circuits, nonlinear control, and in the engineering of large, highly integrated systems. The current emphasis of his research is on improvement of RF transceivers. He is involved in teaching 6.301 Solid-state Circuits, 6.302 Feedback Systems, and 6.776 High Speed Communications Circuits.
---