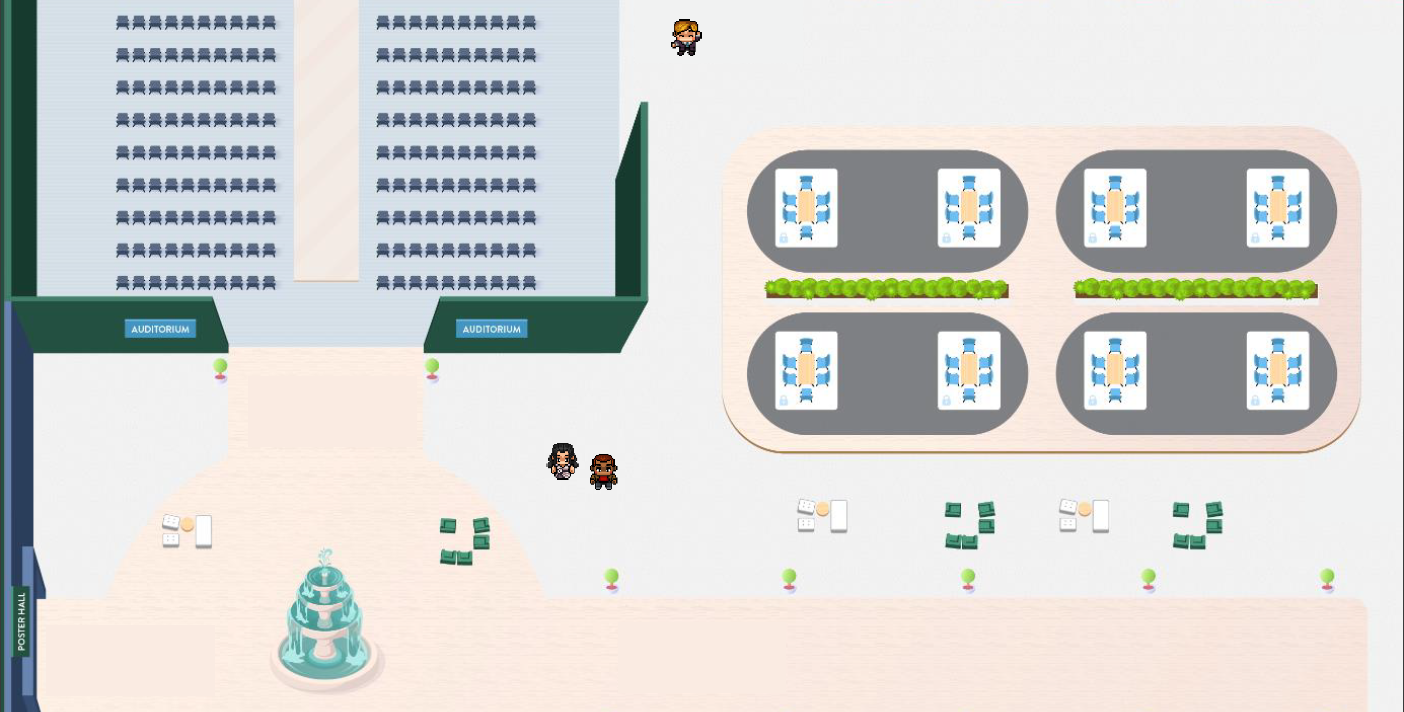 Thank you for attending MARC2022!
Poster Award Winners:
Milica Notaros - Integrated Photonics-based Visible-Light Holographic Augmented-Reality Display
Lamia Ateshian - Probing the Origin of Magnetic Flux Noise
Grace Noel - Thermally Drawn Piezoelectric Fiber Enables Fabric for Acoustic Healthcare Monitoring
Jun Min Suh - Chip-less Battery-less Wireless Electronic Skin Sensors Enabled by Single Crystalline Freestanding Membranes
Pitch Award Winners:
Jessica Boles - Evaluating Piezoelectric Materials and Vibration Modes for Power Conversion
Yufeng (Bright) Ye - Ultrafast superconducting qubit readout and gates with a quarton coupler
Alex Kachkine - Nanowire-coated emitter electrospray ionizer coupled to digital microfluidics for liquid analysis
Peter Sattherthwaite - Two-Dimensional Material Integration via Adhesive Matrix Engineering
The Microsystems Annual Research Conference (MARC) is a long-running event celebrating the scientific achievements of students and staff pursuing research at the frontiers of micro/nanotechnology at MIT. Tracing its roots to the semesterly VLSI Research Reviews of the mid-80s, over the years, MARC has evolved into a student-run conference that hosts over 200 attendees. Co-hosted by MTL and MIT.nano, MARC brings together students, postdocs, faculty, and industry partners.
Due to the evolving COVID situation evolving globally, once again, MARC will be held virtually on January 25–26, 2022. Keynotes, talks, and panel events will be accessible through the conference platform.
MARC2022 Highlights
Keynote events by Dr. Tsu-Jae King Liu, UC Berkeley Dean of Engineering and Dr. Jay M. Gambetta, IBM Fellow and VP of IBM Quantum
Student pitches and posters on a variety of research topics within MTL and MIT.nano
RAP sessions (ie. panel discussions) with faculty
Lunch with MIG/MAP industry representatives
Evening social activities
Conference package for MIT affiliates
Important Information
Platform: MARC 2022 will be held in a virtual conference space on Gather, an integrated platform designed for easy interaction - no social distancing required! A quick video tutorial will be provided for new users of Gather. Keynote, lightning talk, and panel events will be accessible via Zoom. More information can be found here.
Program: MARC will take place during the January 25th and the morning / early afternoon of January 26th, Eastern Standard Time. The full tentative program can be accessed at the Agenda.
Provided Meals: Attendees who register by January 20 and agree to wholeheartedly participate in certain events will be eligible for meal delivery vouchers. More information can be found here.
Get our official conference app