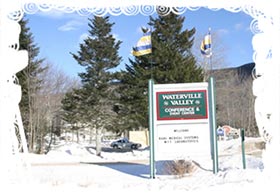 THANK YOU!

MARC2005 was a tremendous success! Many thanks to all who attended. See you in 2006!
About the Conference
For 15 years, MTL has held a yearly meeting that gives students an opportunity to share their research with other members of the community. This year, we are proud to introduce a new identity for the student review, now known as the MTL Annual Research Conference. The objectives of MARC are to provide an MTL-wide forum for the presentation of the research achievements of the past year and to promote interaction between MTL students, faculty, and industry partners. This year, we are pleased to be returning to Waterville Valley for two days of business with pleasure.
MARC2005 Steering Committee
Anantha Chandrakasan, Chair
Marc Baldo
Debb Hodges-Pabon
Mara Karapetian
Sam Crooks
MARC2005 Student Committee
Annie Wang
Osama Nayfeh
Brian Taff
Karen Gettings
Conor Madigan
Alex Kern
Melinda Wong
Joseph Rumpler
Lane Brooks
Charlotte Lau
Tan Wu
Antimony Gerhardt
Farinaz Edalat