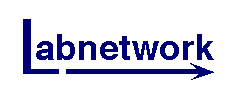 The University Microfabrication Laboratory Network is an informal focal point for discussion on topics of mutual interest to research and teaching microfabrication facilities.

Labnetwork Mailing List
This mailing list is intended to for those engaged in the management or operation of university microfabrication facilities.

Mission Statement
Academic Microfabrication Facilities serve as a unique national resource by advancing the state of the art in a range of competitive microfabrication technologies. We intend to organize the academic microfabrication communities -- both facilities and users -- to leverage our complementary capabilities to promote and expand our role in advanced technology education and pre-competitive research. This organization will, for example:
Provide a forum to exchange expertise and technical knowledge on facilities management, coordinate infrastructure investments to maximize efficiency, and distribute general operational information on a day-to-day basis.
Articulate the instrumental role of academic microelectronics research to our industry and society at large, by assuming a proactive position to explain our perspective.
Prepare and coordinate responses to new pre-competitive opportunities to identify the shared interests and commonalities of our institutions.
Create new opportunities to fulfill our educational mission.
Be a continuing organization that identifies and addresses the primary issues of the day, formulates straw man positions, and recognizes that these primary issues change with time.
---
---
Other Links of Interest

Page maintained by Duane Boning, mostly for historical/archival purposes. Last updated July 21, 2014; previous update December 23, 2000.